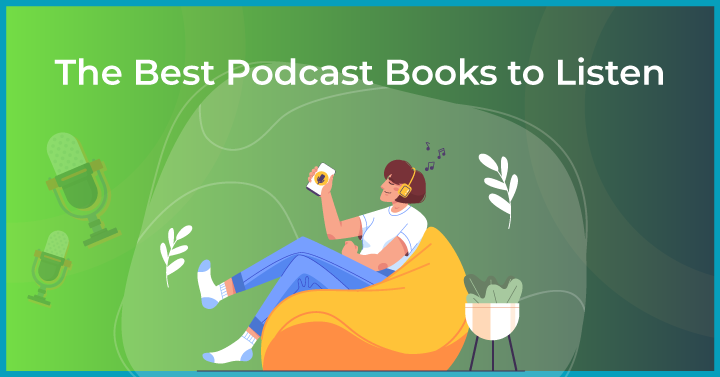 April 11, 2023

By

/

In

Best in Podcasting
Podcasts and books can overlap in many ways. There are podcasts dedicated to exploring the literary landscape, both past and present. There are books dedicated to exploring the podcast landscape, both from a storyboarding and a technology perspective. Some podcasts are essentially audiobooks, split into bite-size pieces.
The best podcast books cover a whole range of topics, but here you'll find everything from the extremely niche (podcast dedicated purely to Harry Potter, anyone?), to the eminently practical (like a book on essential podcast tech). What links them all together is their ability to inspire your own podcast venture.
1. The Best Podcast Books
1.1 Slate's Audio Book Club
The classic book club format, Slate's Audio Book Club featured the online publication's critics debating the merits of a high-profile new book (usually a novel) every month. It's since become defunct, replaced by the Slate Books feed, which collates episodes from Slate's other podcasts when they happen to feature books.
Nevertheless, the Audio Book Club has still got some excellent dissections of such buzzy modern cultural touch points as George Saunders' Lincoln in the Bardo and Emma Cline's The Girls. Plus, it's a good orthodox model to work from if you want to start your own books podcast.
1.2 TheBookRiotPodcast
Founded in 2011, Book Riot has a strong following among avid readers. The site's podcast complements the brand's newsletter and blog content, featuring episodes that cover everything from literary prize shortlists and author interviews to publisher gossip.
Co-hosted by the site's founder Jeff O'Neal and executive director Rebecca Schinsky, it provides knowledgeable insight into all the latest news from the publishing industry.
1.3 The Stacks Podcast
The Stacks is solidly based around its guests, who join host Traci Thomas to discuss their own work as well as a whole heap of books that have influenced them. These authors aren't just poets and writers of fiction, but authors specializing in a rainbow of topics, from exposes of racial injustice to memoirs on grief.
The Stacks also features a book club, with Traci and her guest discussing each selection in depth during the last episode of the month.
1.4 AudioShelf
Though it is now discontinued, AudioShelf is a great example of how you can fill a niche. The show specifically focused on audiobooks, as a way to further bring together audio and literature.
Each episode would focus on a different book, with hosts Brad and Britney debating and discussing what they liked and didn't like about the novel.
1.5 Deadline City
Authors Dhonielle Clayton and Zoraida Córdova host Deadline City, a podcast dedicated to demystifying the publishing world for aspiring writers.
Episodes cover subjects such as the politics of being an author, leveraging social media for promotion and the art of fantasy world building. They're frequently joined by expert guests to shed further light on the theme of the episode.
1.6 The Legendarium Podcast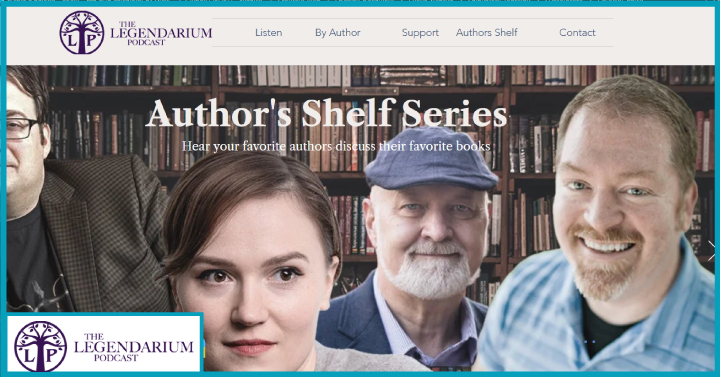 As its name suggests, The Legendarium is arguably the best podcast for books in the fantasy and sci-fi genre. Episodes are broadly divided into discussions on specific novels and series, author interviews and miscellaneous chat.
The podcast has its own 'panelists', who take it in turns to co-host episodes, in order to cover as many books as possible – a lot of fantasy comes in enormous tomes, after all!
1.7 The Penguin Podcast
From one of the world's most influential publishers comes The Penguin Podcast, a 30-minute to one-hour show that is broadcast every two weeks. Each episode features an interview with a novelist, memoirist, cookbook writer – essentially, authors of all shapes and sizes.
Last year's episodes ranged from the likes of literary fiction mainstays such as Ian McEwan and Damon Galgut, to legendary musician Jarvis Cocker and chef Asma Khan.
1.8 By the Book
Ever wondered if self-help books can actually, you know, help yourself? That's exactly the question By the Book co-hosts Jolenta Greenberg and Kristen Meinze seek to answer.
Every episode, they take a different book that aims to address different areas of personal development. These run the gamut from books on gaining financial nous to texts about finding and building a healthy romantic relationship.
1.9 The Book Review – The New York Times
The New York Times first began expanding its well-regarded book review section into a podcast more than 15 years ago. As you would expect given the paper's reputation and broad reach, the weekly podcast is stacked with interviews with established literary greats as well as breakout stars and a few celebrities just having a bash at autobiography.
Recent episodes have showcased Pulitzer Prize winner Jennifer Egan, best-selling author Celeste Ng and award-winning popular science writer Ed Yong.
1.10 Backlisted
Backlisted is the best podcast for books if you're less interested in what's hot right now and more interested in gems from the past. Presented by John Mitchinson and Andy Miller, each episode features a guest who picks a book that they think should have a wider audience. These aren't necessarily forgotten gems – though some are. Often, they are works that are perhaps only known to more literary readers, rather than mainstream bibliophiles.
Some books are classics that the guests think have undeservedly been pigeonholed as dated, others are foreign fiction that just don't have the same audience in English-speaking nations, and still others are genuine curiosities. For instance, Full Tilt: Ireland to India with a Bicycle.
1.11 MuggleCast: The Harry Potter Podcast
Weekly episodes on the sole topic of Harry Potter might seem a bit excessive to some, but don't tell that to MuggleCast's 50,000 regular listeners. The show built up its die-hard audience by dissecting every little piece of the Wizarding World, from racial identity at Hogwarts to the relationship between Lily Potter and Severus Snape.
One of the podcast's most popular features is its Chapter by Chapter series, where each episode focuses on drilling down into a single chapter (or sometimes two) in one of the Harry Potter books.
1.12 Podcasting for Dummies
Is this the best podcast books adaptation? Considering the popularity of the For Dummies books, it's hardly surprising that the brand took the opportunity to extend its influence into the world of podcasting. Released weekly, each episode of For Dummies: The Podcast took one of the books in the extensive series and summarized the key points in under 30 minutes.
The show hasn't released a new episode in a few years, but the back catalog of available audio covers is still worth a listen if you're interested in getting to grips with the basics of everything from augmented reality to running a restaurant.
1.13 Out on the Wire
This limited-series podcast was released in 2015 to coincide with the publishing of Jessica Abel's book of the same name: Out on the Wire: The Storytelling Secrets of the New Masters of Radio. Different from the other podcasts on this list, it's an interesting example of how to cross-promote.
The show encompasses 9 episodes dedicated to different aspects of storytelling across different media, including comics and podcasts, providing tips and advice on how to build your ideas. Each of these episodes is accompanied by a '.5' episode that acts as workshop, with Jessica Abel critiquing some of the writing from the Out on the Wire working group.
1.14 Podcast: Learn How to Stop Babbling and Start Podcasting like a Pro by Mike Eiman
A book on podcasting rather than a podcast on books, Mike Eiman's Podcast: Learn How to Stop Babbling and Start Podcasting like a Pro is a short work that explains the basic tenets of how to create a successful show.
Think of it as a kind of Elements of Style for podcasters. One of the best podcast books for those starting out, it takes you through the basic steps of planning, scripting and recording your idea.
1.15 Introduction to Podcast Technology by David Power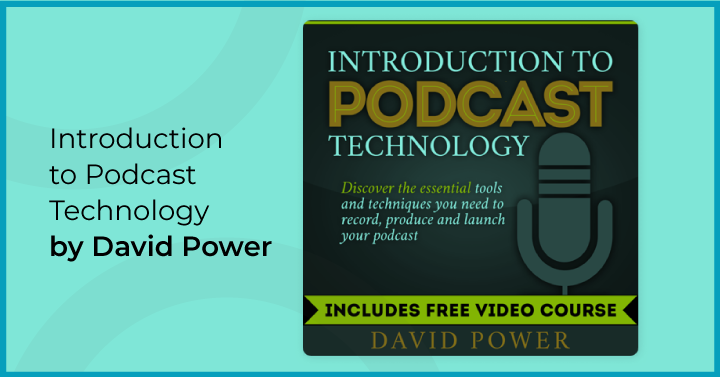 A complement to Mike Eiman's Podcast, David Power's Introduction to Podcast Technology is an equally concise work that looks at the other side of podcasting: the gear.
The author takes readers through what to look for in mics, audio interfaces and other essential equipment. Plus, there's some handy info on how to convert between file formats as well as other practical guides.
1.16 What Should I Read Next?
Back to actual podcasts, What Should I Read Next? Is a potpourri of inspiration for people struggling to unearth something to suit their taste or who find themselves stuck in a reading rut.
Each week, host Anne Bogel invites an everyday man or woman onto her show to discuss what they love about reading, before recommending a handful of titles to go out and try. Guests have included a librarian with book shame and a nurse battling burnout.
1.17 Black Chick List
Pushing the boat out for diversity, Black Chick Lit is all about promoting works by black female authors. These works range from literary classics like The Color Purple and sci-fi landmarks like Kindred, to thrillers like They All Fall Done.
Basically, genre doesn't matter, it's all about hearing from a panoply of black female voices. Every episode Dani and Mollie discuss the book over the course of an hour or more, digging into the characters and what they liked (and hated) about the work.
1.18 Chilling Tales for Dark Nights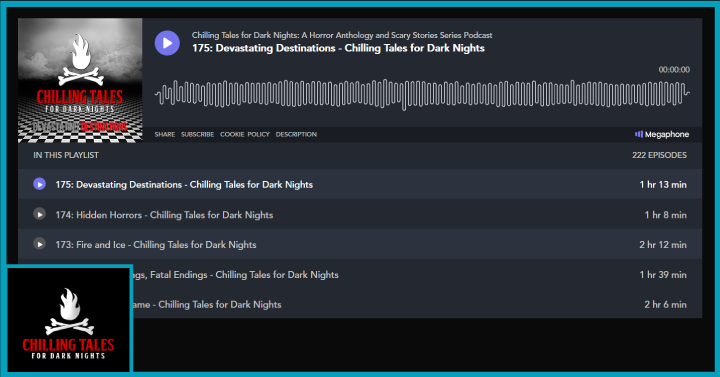 Another spin on the intersection between books and podcasts is to have a show where you feature actual stories, rather than just talking about them. Chilling Tales for Dark Nights is the best podcast books show based around the horror genre.
Every week, you can listen to creepy tales brought to life by professional voice actors. Episodes vary in length but usually fall within 30 minutes to just over an hour.
1.19 Moms Don't Have Time to Read Books
Zibby Owens is one dedicated podcaster. She releases an episode of Moms Don't Have Time to Read Books at least once a day (including Christmas and New Year).
Over 20-minute to 30-minute chunks, she speaks to all manner of authors about their latest releases, from comedians to TV reporters to thriller heavyweights. The digestible length and breadth of content ensures there's something for listeners of every ilk.
1.20 Overdue
Have you ever had that one book that you've meant to read for days, months, years, but just haven't actually got around to it? Overdue is a podcast about that book – or, rather, books. The show tackles a new book every few days over the course of an hour.
While most of the works discussed are classics or bestsellers you'll have heard of, hosts Andrew Cunningham and Craig Getting also like to throw in a random curveball once in a while.
2. FAQs
Are there any podcast that read books?
There are lots of podcasts devoted to reading books, including all the ones listed here! There are also podcasts that are essentially audio novels, where each episode is a chapter.
Can you just read a book on a podcast?
In theory, yes. Provided you have the rights to a book or the book is in the public domain, you could certainly just read a book on a podcast. If you want to develop a strong fanbase, however, you'll probably want to add a bit more value or nicheness to your output.
What is the difference between a podcast and a book?
A podcast is a series of audio episodes on a specific topic or theme. A book is a written work consisting of pages bound together between covers. You can turn a podcast into a book, as happened with the mystery series Limetown, or you can turn your book into a podcast, as the author Scott Sigler has done.