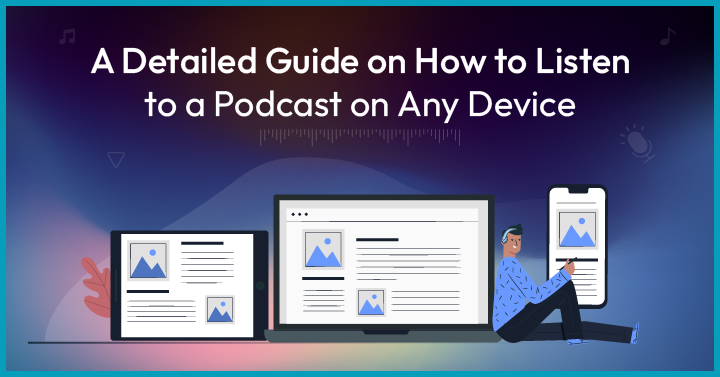 March 31, 2023

By

/

In

Best in Podcasting
Are you a podcast enthusiast? You may be new to the game and want to know how to get started. Or, you've been podcasting for years and want to try new devices. Podcasts are a great way to stay entertained and informed, but how do you listen to a podcast?
In this blog post, we'll show you how to listen to a podcast on any device, whether you're using an iPhone, Android phone, computer, or even a smart speaker. We'll walk you through the process step-by-step so you can enjoy your favorite podcasts as soon as possible. Let's get started!
1. How Can You Find and Listen to Podcasts?
Listening to a podcast is a great way to stay up-to-date on topics that interest you. Whether you're looking for podcasts about music, culture, business, or any other topic, there is something that resonates with you. Some of the best places to find your perfect podcast are through streaming services like Spotify, SoundCloud, Napster, and Apple Music.
All you need to do is search for your favorite topic on these streaming platforms and look through the various podcasts available. Once you find the one (or two or three) that interests you, click play and start listening.
2. How Can You Listen to Podcasts for Free?
There are many ways to listen to podcasts for free – from subscribing to iTunes to Google Play Music, downloading podcasts on your phone, or joining social media groups dedicated to podcasting. You can even look into apps such as TuneIn, Google Podcasts, Apple Podcasts, or Stitcher to listen to podcasts for free. All these let you access podcasts for free and allow users to stream, subscribe, download, and leave a review without paying a single penny.
3. How to Listen to a Podcast on Mac?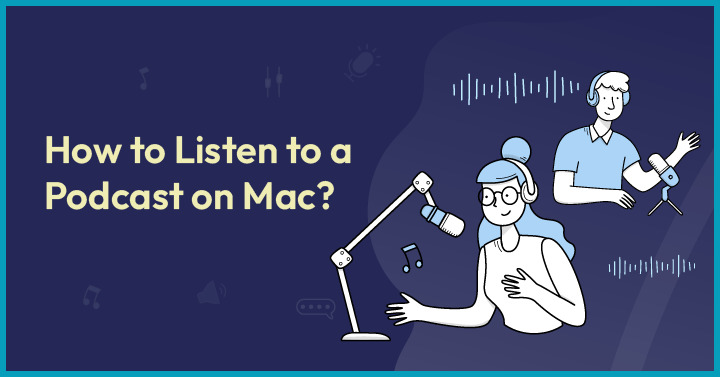 Macs are capable of tapping into a vast world of podcast-listening experiences. Many podcast streaming services offer official apps for MacBook users, making it easy to start podcasting using your laptop instantly. With a few steps, you can access podcasts on your Mac and enjoy the content available.
Firstly, download a podcast app from the App Store, such as Apple Podcasts, Pocket Casts, HiCast, or Downcast. Once downloaded, open the podcast library and browse for a playlist that interests you. When you locate the desired podcast, click play to listen instantly.
4. How to Listen to a Podcast on Your Computer?
Listening to podcasts on your computer is a straightforward process. Anyone with internet access and a web browser can easily listen to podcasts on their computer. In addition, many online platforms, such as Spotify, MusicBee, Moon FM, and gPodder allow you to browse and listen to podcasts. All you need to do is identify the podcast on any of these platforms and click on the relevant link to listen via streaming audio in your web browser.
If you don't want to listen via streaming audio but instead wish to download episodes for offline use, you can download the audio files directly from their website. Additionally, many services offer cross-platform support so that you can listen on a phone, tablet, or computer when an episode is released.
5. How to Listen to a Podcast on Android Phone or Tablet?
Listening to podcasts on an Android phone or tablet is just a few taps away. First, download a podcast app from the Google Play Store, such as PodBean, Spreaker Studio, Podcast Go, Podcast Republic, and Player FM. Once it's downloaded and installed, open the podcast app and log into your account (if you have an existing account). If you are not yet registered, signup for a new account.
Then, you can browse for podcasts using the search bar in the upper right-hand corner of the app to find specific podcast titles quickly. Select a podcast episode of your choice and start listening. With podcast apps, you can easily save podcast episodes for future listens and keep track of which episodes you've already heard.
6. How to Listen to a Podcast on iPhone or IPad?
There are several ways to listen to podcasts on iPhone or iPad. The best way is to use built-in apps such as – Apple Podcasts, Breaker, Overcast, and Castro that comes pre-installed with Apple's iOS devices. You can start listening to podcasts by downloading your favorite episode from iTunes or any other podcast app. Once downloaded, click on the episode and play. You can also add specific series of episodes to your library for later use.
Another way to listen to podcasts on iPhone or iPad is to open the App Store and type 'Podcasts' to find and install a suitable app. Once installed, you can manually search or browse through the podcasts and select an episode to start listening.
7. How to Listen to a Podcast on Spotify?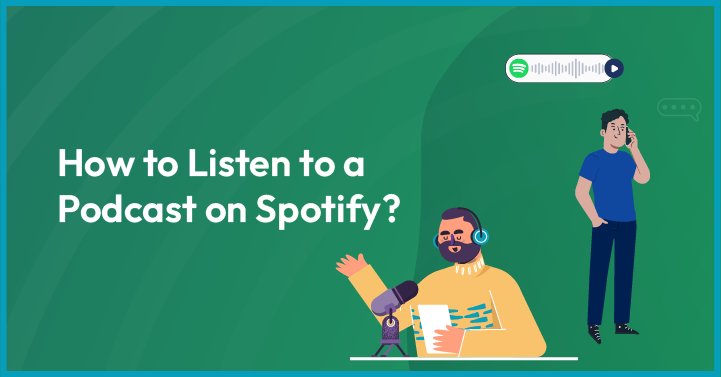 Want to know how to listen to a podcast on Spotify? It's easier than you might think! With an ample selection of over 700,000 podcasts, Spotify can be the perfect place for listeners to discover their favorite podcasts. To access this collection, all you need to do is search for "Podcasts" in the search bar – and choose the one that works best for you.
If you want a more customized approach, try building your playlist of episodes — add any episode on streaming services (like Apple Music or Google Play) directly into your Spotify library, so they're easier to find and organize.
8. How to Listen to a Podcast on Smart Speakers?
Listening to podcasts on a smart speaker has become increasingly popular in recent years and is now easier than ever. You'll need an Amazon Echo, Google Nest, or similar compatible devices to get started. Next, you'll need to find the podcast you'd like to listen to using your voice commands. Say something like "Alexa, play Podcast XYZ" or "Hey Google, play Podcast XYZ," followed by the podcast's name.
Once you have completed that step, Alexa or Google Assistant will begin playing your selection immediately! Smart speaker technology has made it extremely easy to access podcasts whenever and wherever it's convenient for the listener – all with just a few simple commands.
9. How to Listen to a Podcast in a Car?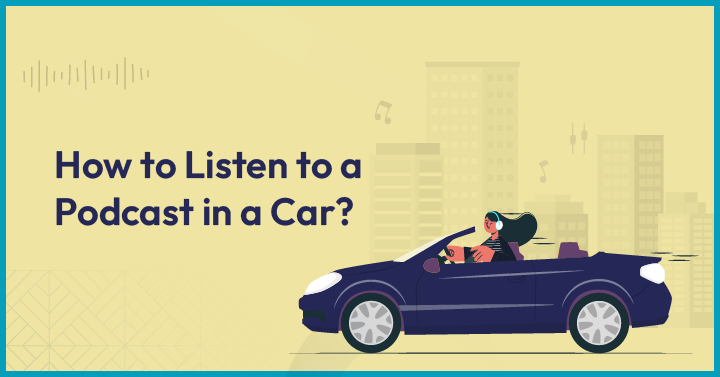 Listening to podcasts in your car can be a great way to pass the time on a long drive while staying informed and entertained. The best way to listen to podcasts in the car is by using an auxiliary cord or Bluetooth connection, which links the device playing the podcast (like your phone) to your car stereo.
Setting up a podcast app on your device (smartphone or tablet) is also generally straightforward; many apps, such as Pocket Casts, Car Cast Podcast Player, CarPlay, etc will allow you to search for podcasts by topic and put them into playlists so that you won't need to navigate menus while driving. Finally, if you don't want to listen to podcasts while driving, you can always download and listen later.
10. FAQs
How to Listen to a Podcast on Computer for Free?
If you're looking for a way to listen to podcasts for free, the good news is there are lots of options available! You can listen directly from popular podcast providers like Spotify, iTunes, Google Podcasts, and SoundCloud. Search for your favorite podcast or topic on the provider's website, listen online, and explore other related topics.
What Is the Best Way to Listen to Podcasts?
The best way to listen to podcasts is to use mobile podcasts apps such as Stitcher, Apple Podcasts, Player FM, and PocketCasts. These apps make it easy to listen to podcasts while on the go. All these services are free of charge, so check them out now and start listening.